How Do I Find out Who I Owe Money To?
How can I find out who I owe? I would like to know so that I can pay off my debt and clear up my credit.
If you've faced credit difficulties in the past and are unsure which of your accounts are currently outstanding, ordering a copy of your Experian credit report will be very helpful. Checking your credit report won't provide an exhaustive list, but can be place to start. The report lists all of your debts, the amount outstanding and provides contact information for your lenders.
Getting Your Experian Credit Report
By law, you are entitled to one free copy of your credit report per calendar year. The quickest way to get your free annual report is to order online at www.annualcreditreport.com. You can also get your free Experian credit report at any time with no credit card required.
Your credit report will list detailed information about each account that is reported to Experian. The report includes the business name and address and the balance on the account. Your credit report will also list any public record items, such as civil claim judgments or tax liens.
A Debt You Owe May Not Appear On Your Credit Report Right Away
Most major lenders report to Experian, but they are not required by law to do so. In some cases, a creditor may choose not to report an account to Experian directly, but they may later choose to sell the account to a collection agency that does. In that case, the collection account may appear on your credit report even though the original account does not. In most cases, the collection agency will list the original creditor as part of the account information.
A creditor may also choose to file suit against you in an attempt to recover the amount owed. Once a judgment is filed against you, it will become a matter of public record, and will most likely appear on your credit report. The judgment will list the name of the plaintiff along with the amount owed.
You May Owe a Debt That Does Not Appear on Your Report At All
Because creditors are not required to report their account information to Experian, your credit report may not be a complete list of every debt you owe. It's possible that you may have an outstanding debt that does not appear on your report.
Some creditors may choose to report to one or two of the three national credit reporting agencies. Therefore, just because a debt you owe isn't appearing on one credit report does not necessarily mean it isn't appearing on the others.
It's a good idea to order a copy of your report from each of the three major credit reporting agencies and then compare the information from each. If you do have a creditor that does not report to any of the credit reporting agencies, you will need to go over past bills and account statements or contact the company directly to determine what you owe.
It's also possible that a debt you still owe no longer appears on the credit report. Debts, including collection accounts, are deleted seven years from the original delinquency date of the debt. While the account may be deleted from the report, collection agencies may still be able to contact you to request that you repay the debt. Just because the debt is deleted from the credit report doesn't mean that you no longer can be legally responsible for repayment.
How do i find out who i owe money to?
annual credit report. com
This is the only site approved by the feds and 100% free
Reports are free - always have been - never pay for them.
Print out all 3 reports if you can.
It will show the collectors name, address, and phone number.
I am sure the fees have added up and you are now in the easy thousands.
I would get a good book from the bookstore called Credit Repair.
It will teach you how to negotiate a settlement like an expert.
If you do this right, you could end up paying only 30% of what you owe.
Please get a book - the internet has bits and pieces and it's not thorough enough.
That books will be 100 times fold its investment - you could save thousands.
Have a question? Have advice to share? The combined knowledge and experience of everyone in the Credit Karma community can help you. Enter your question or help others below to get started!
0 People Helped
Your Credit Scores Should Be Free. And Now They Are.
View your scores and reports anytime.
Please enter a response
The Credit Advice pages of the Site may contain messages submitted by users over whom Credit Karma has no control. Credit Karma cannot guarantee the accuracy, integrity or quality of any such messages. Some users may post messages that are misleading, untrue or offensive. You must bear all risk associated with your use of the Credit Advice pages and should not rely on messages in making (or refraining from making) any specific financial or other decisions.
To find out who you owe money to, start by pulling copies of your old statements from at least the last year including loan statements, utility bills and your bank statement. Make a list of all your creditors (everyone you made a payment to in the last year) then go on-line or contact your creditors to find out how much you owe them right now.
If you are missing statements, contact Canada's major credit-reporting agencies: Equifax Canada and TransUnion Canada to request a copy of your credit report. If you apply for a copy through the mail you can receive a copy of your credit report free of charge. You can also apply online for a fee. To apply for a free copy, send them a completed request form (available on their websites), and about ten days later you will get a list of all debts reported to the credit bureau.
Since lending institutions may report at different times or with different agencies, you should ask for a free copy from both agencies in order to get a complete picture of who you might owe money to. Since these reports represent a 'point in time' which may be in the past, contact your lenders to confirm your current balance payable.
Once you have a complete list, you can then contact your creditors to make repayment arrangements or bring this information to your initial consultation with a debt advisor such as a trustee in bankruptcy.
Some tips for keeping on top of who you owe and how much you owe:
If you move, notify the post office of your change of address just in case your forget to change a few outstanding accounts. As bills arrive forwarded from your old address notify your creditors right away of the change.
A simple filing box can be useful to keep old statements. File them by type or creditor name. As new statements arrive, shred the old statements you no longer need.
Keep track of your debts using a simple spreadsheet, online service or personal finance computer software program.
Once you have an up to date list, stay organized updating your information monthly. Keeping track of who you owe money to will help you keep on top of your payments and reduce those balances.
We're home to a fantastic community of MoneySavers but anyone can post. Please exercise caution & report spam, illegal, offensive or libellous posts/messages: click "report9quot; or email [email protected]
If you spot spam, offensive or racist posts & PMs please email [email protected]
If you want to ask about changing your username, have login problems, have password problems or a technical issue please email [email protected]
If you want to ask why a word can't be typed, your signature's been changed, or a post has been deleted see the Forum Rules. If you don't find the answer you can ask [email protected] though due to volumes we can't guarantee replies.
We look after your Forum
Hi and welcome to MSE Forum! We hope you enjoy using it to save lots of money.
If you have any questions please read our Forum Rules and FAQs.
If a forum post breaks our rules please click "report" on the post or email the post link to [email protected]
Use your username and password to Login to MSE Forum
Contribute to the MoneySavingExpert.com Forums
Don't have a Forum account? Join Here
Start posting on MoneySavingExpert Forum in minutes.
Have a Forum account? Login Here


There are currently no thanks for this post.
Are you being chased by a dca and are unsure of the original creditor, or whether the 'debt' is genuine?
Do you just want to see if you have any outstanding debts?
If any of my experiences, or the knowledge that I have gained from those experiences, can help anyone who finds themselves in similar circumstances, then my experiences have not been in vain.


There are currently no thanks for this post.




There are currently no thanks for this post.


There are currently no thanks for this post.








There are currently no thanks for this post.


There are currently no thanks for this post.
There are currently no thanks for this post.


(Hopefully you'll find that useful - it's actually quite difficult finding how to order the statutory reports using online facilities)
There are currently no thanks for this post.
This thread is closed, therefore you are unable to respond.
Contact Us
Top
All times are GMT. The time now is 1:02 PM .
Our aim is to save you money quickly and easily. We hope you like it!
RT @DaveParkinson: After EVERYTHING that has gone on this week @facebook shows me a #FakeNews ad for a money saving wheeze NEVER endorsed b?
Hi folks. I'm signing off for the weekend (though I may see some of you at my ideal home talk, noon, Sunday). Have? https://t.co/8QR9N45j6m
If you want to check if you're due "£51,600" back too free help and tool at https://t.co/8SCHHm7eDr PS Most won't? https://t.co/2jskdiYtxB
Argos cleared over increase in prices before 3for2 sale - but it did make a price-labelling 'error'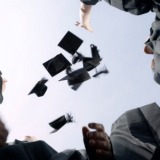 Studying in Scotland and struggling with money? This fund gives Ј900+ to nine out of 10 applicants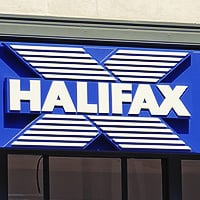 Halifax wrongly marks mortgage payments as late in five-year credit file blunder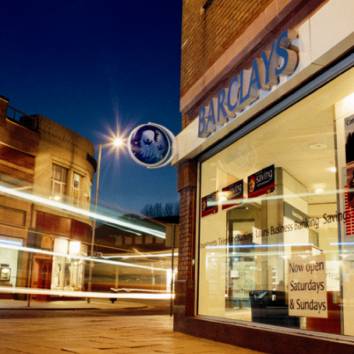 Barclays to refund some loan and credit card customers Ј100s

Revolut launches disposable virtual card to beat online fraud
Martin Lewis: A warning to every UK worker aged 22+, you're likely about to get a pay rise, but it may cost you…
Martin Lewis: Spread the word – don't believe scam Bitcoin Code or Bitcoin trading ads

Martin Lewis: To those who sent me messages about the interview on losing my mum when I was 11.

Martin Lewis: An urgent warning for parents paying for childcare.

British Gas customers' new Ј225 a year discount
We ensure you're on the cheapest tariff
All of the top unsecured personal loans
Tools for different credit card types & purchases
Compares thousands of mortgages
Eight calcs for all your mortgage sums
Resolver - the automated complaints system
Find the cheapest broadband, tv and phone deals
We think it's important you understand the strengths and limitations of the site. We're a journalistic website and aim to provide the best MoneySaving guides, tips, tools and techniques, but can't guarantee to be perfect, so do note you use the information at your own risk and we can't accept liability if things go wrong.
This info does not constitute financial advice, always do your own research on top to ensure it's right for your specific circumstances and remember we focus on rates not service.
Do note, while we always aim to give you accurate product info at the point of publication, unfortunately price and terms of products and deals can always be changed by the provider afterwards, so double check first.
We don't as a general policy investigate the solvency of companies mentioned (how likely they are to go bust), but there is a risk any company can struggle and it's rarely made public until it's too late (see the Section 75 guide for protection tips).
We often link to other websites, but we can't be responsible for their content.
Always remember anyone can post on the MSE forums, so it can be very different from our opinion.
MoneySavingExpert.com is part of the MoneySupermarket Group, but is entirely editorially independent. Its stance of putting consumers first is protected and enshrined in the legally-binding MSE Editorial Code.
More tools from MoneySavingExpert
Free tool to analyse your finances and scrutinise spending.
Unique tool uses probability to estimate winnings.
Find cheap pick-up only items near you - they often attract fewer bids.
Turbo boost your credit chances and get your free Experian credit report.
Shows which top cards you're most likely to get.
Instantly searches the best shopping comparison sites.
Ensures the cheapest energy deal constantly.