The American Express Gold Rewards Card is still worth it even without the first year free option
The 25,000 Point welcome bonus - worth $250 in travel with Amex's Use Points for Purchases option or worth even more when converting to one of the card's frequent traveler partners like Aeroplan or British Airways Executive Club. Its direct competitors that offer Aeroplan miles or British Airways Avios typically only offer 15,000 miles as their sign up bonus.
The $150 annual fee is for the primary card while the first supplementary card is free. When compared to its direct competitors your are looking at those cards having a $120 or $150 primary card fee plus $50 for supplementary cards so this card actually ends up $20 to $50 cheaper
The card earns 2 points per dollar spent on Gas, Grocery, Drug Store and Travel purchases. That translates into 2 Aeroplan Miles or British Airways Avios per dollar spent - no other card offers that high of earn for those programs in Canada
That last reason is the main reason I have held onto my card for so long. I have a family of four and I probably spend on average $400 to $700 a week on groceries, gas and drug store purchases. That equates to 800 to 1,400 Aeroplan Miles or Avios per week or somewhere in the neighbourhood of 41,600 to 72,800 miles per year. That's a lot and doesn't include my travel purchases made on the card. I would estimate I earn the equivalent of 100,000 miles per year on the card. That's worth a lot more than the $150 annual fee I have been paying on it for the past 6 years. Not to mention if you take advantage of the limited time bonus to transfer to British Airways of 25% and I'm looking at 125,000 Avios per year.
• New American Express® Gold Rewards Cardmembers can earn a Welcome Bonus of 25,000 Membership Rewards® points just by making $1,500 in purchases in the first three months of Cardmembership *
• That's enough to redeem for a round-trip Fixed Mileage Flight RewardTM to almost anywhere in North America
• Transfer your points to frequent flyer programs, or 1:1 to Aeroplan®* and Avios
• Earn 2 points for every $1 on eligible travel and everyday purchases. Earn one point for every $1 in Card purchases everywhere else
• Charge any eligible purchase to your Card then log in to redeem your points for a statement credit
• Book flights within Canada or to destinations around the world for a fixed amount of points, with the Fixed Points Travel Program. You can book any airline , fly any day, and even book right up to a day before departure.
• 1 Free Supplementary Gold Rewards Card (a $50 value) to help you earn points faster
• As a Charge Card, the balance must always be paid in full each month. 30% annual interest rate applies to balances not paid in full. Payments must be received and processed by the date of the next monthly statement to avoid interest charges.
• *American Express is not responsible for maintaining or monitoring the accuracy of information on this website. For full details and current product information click the Apply now link. Conditions apply.
US Bank has apparently ditched their old FlexPerks Travel Rewards Amex card in favor of a new one. The new card is called "U.S. Bank FlexPerks Gold American Express Card" (hat tip: Doctor of Credit).
For $49 per year, the old card offered double points for restaurants and cell phone charges; triple points for charitable donations; and double points for gas, grocery, or airline purchases (whichever was most each month).
Let's get the bad part out of the way first. This new card comes with a much higher annual fee: $85 not waived first year.
Earn 30,000 FlexPoints after $2,000 spend in four months. By today's standards, $2,000 spend is quite reasonable (the old card required $3,500 spend for 20,000 bonus points). And those 30,000 points are worth up to $600 in airline tickets.
The FlexPerks Gold Amex earns at the following rates:
The FlexPerks Gold Amex has the following noteworthy perks:
One time rebate for TSA PreCheck or Global Entry
$25 airline allowance with each award travel ticket:
…"Qualified Purchases" are any purchases made with your FlexPerks Gold Card that post to your account under the airline carrier providing your award travel flight between the dates of your award travel flight…
FlexPoints are worth different amounts depending upon how they are used:
1 cent per point when redeemed for cash
1 cent per point when redeemed for gift cards or merchandise
1.7 cents per point when redeemed to pay the card's annual fee
(exchange 5000 points for $85 annual fee)
Up to 2 cents per point for airfare
Up to 1.5 cents per point for hotels
Up to 1.25 cents per point for car rentals
The best value of FlexPoints is to use them to purchase airfare, but not always. FlexPoints flight award rates are based on the ticket price range. For example, any ticket priced at $400 or less can be purchased with 20,000 FlexPoints. At the top of the range, FlexPoints are worth 2 cents each (if you magically find a ticket that prices at exactly $400). Even better, if you use 20,000 points for a $400 ticket and you use your $25 flight allowance, you can get to the theoretical top point value of 2.125 cents per point. At the low end, the values are atrocious. Imagine for example, a super cheap one-way fare for $89. US Bank will still charge 20,000 FlexPoints for that ticket, so the point value will be less than half a cent per point.
The best way to use FlexPoints for flights is to pick and choose the best opportunities. Use FlexPoints when you want to buy flights that are near the top of an award range. More can be found here: Maximizing Value from the U.S Bank FlexPerks Travel Reward Visa Card. Note that if you're buying tickets for multiple people, they price separately. So, two $200 tickets will price at 40,000 points (20K per person). Just something to keep in mind.
Worst case, let's say that you use FlexPoints for all of your airfare and that, on average, flights fall in the middle of the FlexPoints award ranges. In that case, we can calculate FlexPoints value:
As you can see from the above chart, with mid-range redemptions, it is usually possible to get 1.67 cents per point value, or better. This doesn't even include the added value of the $25 airline credit per trip.
Since flight awards usually offer 1.67 cents per point or more value, and other travel rewards offer 1.5 cents per point value, let's conservatively value FlexPoints at just 1.5 cents each.
Given this conservative value of 1.5 cents per point, let's look again at the Gold card's bonus categories:
3X Restaurants = 3 x 1.5 = 4.5% rebate towards travel
2X Gas Stations = 2 x 1.5 = 3% rebate towards travel
2X Airlines= 2 x 1.5 = 3% rebate towards travel
1X All Other= 1 x 1.5 = 1.5% rebate towards travel
Many other cards offer better value for gas station purchases (found here). And, many offer equal or better value for airline purchases (found here). However, the FlexPerks Gold Amex is the only card that consistently offers better than 3% value for restaurant purchases (found here) unless you count the US Bank Cash+ card which offers 5% cash back at fast food restaurants only.
There are, though, some cards that sometimes offer better value at restaurants. For example, the Discover It card offered 5% cash back at restaurants April through June this year:
And, the Chase Freedom card will offer 5X points between July and September:
It is also the case that credit card companies often have targeted offers for cardmembers in which they give bonus points for certain categories of purchases. Restaurants tend to be a popular option.
Compared to the US Bank FlexPerks Travel Rewards Visa
US Bank continues to offer the Visa version of their FlexPerks Travel Rewards card. I happen to really like the Visa version. Let's compare the two cards:
FICO ® Ultimate 3B
3-Bureau FICO ® Scores, Credit & Identity Monitoring
FICO ® Essentials 1B
1-Bureau FICO ® Scores & Credit Monitoring
FICO ® Score 3B Report
3-Bureau Credit Report & FICO ® Scores
FICO ® Score 1B Report
1-Bureau Credit Report & FICO ® Scores
myFICO® Forums
>
Types of Credit
>
Credit Cards
>
Is AMEX Premier Rewards Gold worth the annual fee?
Subscribe to RSS Feed
Mark Topic as New
Mark Topic as Read
Float this Topic for Current User
Bookmark
Subscribe
Printer Friendly Page
Is AMEX Premier Rewards Gold worth the annual fee?
Mark as New
Bookmark
Subscribe
Subscribe to RSS Feed
Permalink
Print
Email to a Friend
Report Inappropriate Content
Is AMEX Premier Rewards Gold worth the annual fee?
Yes, you earn the $100 airline credit right off the bat, but how do you use it? Is it worth the $195 AF?
Mark as New
Bookmark
Subscribe
Subscribe to RSS Feed
Permalink
Print
Email to a Friend
Report Inappropriate Content
Re: Is AMEX Premier Rewards Gold worth the annual fee?
Mark as New
Bookmark
Subscribe
Subscribe to RSS Feed
Permalink
Print
Email to a Friend
Report Inappropriate Content
Re: Is AMEX Premier Rewards Gold worth the annual fee?
$100.00 Airfare credit
2x AU ($35.00 a piece on the green)
Green had a $95 AF + $35 per AU so right off the bat I was better off.
As for the Airfare credit, but AA gift cards. As long as you travel at all you will use it. If you do not want GC, then when you charge Baggage fees, inflight snacks, etc you get it back that way.
If you do not travel at all, then no, it is not worth it.
Mark as New
Bookmark
Subscribe
Subscribe to RSS Feed
Permalink
Print
Email to a Friend
Report Inappropriate Content
Re: Is AMEX Premier Rewards Gold worth the annual fee?
We can't answer that as you will just get opinions.. You have to weigh that question for yourself whether you can benefit from the card such as sign-up bonus, $100 travel reimbursement and other perks the card offers then make your decision. Read up on MR's as well before making a decision and how to BEST utilize them and see if they are for you
Mark as New
Bookmark
Subscribe
Subscribe to RSS Feed
Permalink
Print
Email to a Friend
Report Inappropriate Content
Re: Is AMEX Premier Rewards Gold worth the annual fee?
Yes, you earn the $100 airline credit right off the bat, but how do you use it? Is it worth the $195 AF?
The answer to this question will also apply to any and all credit cards. A credit card is worth it to the cardholder if the rewards and functionality of the card meet the spending habits and details for the user. Take myself for example, two of the cards I have come with a high AF, the Amex Platinum and Luxury Black Card. Based on how much I put through my cards each year, the traveling that I do and how I can maximize the rewards for each of these cards, the AF is well worth it to me. Someone that does not spend a lot on their cards, doesn't really travel, would probably not find these cards or even the PRG worth the AF. What card is good for one person might not be good for the next.
In other words, look how you earn points, how you would use the rewards and the other benefits of the card and go from there.
Business Gold Rewards Card Review: Is $175 Worth It?
This article contains references to products from our partners. We receive compensation if you apply or shop through links in our content. (read more)
Is the Business Gold Rewards Card from American Express OPEN worth the $175 annual fee? It depends. Read this in-depth analysis BEFORE you apply.


Rewards
$0 introductory annual fee for first year
$175 annual fee
Requires excellent credit
Good rewards card for established business owners who do not plan to carry a balance
Business rewards cards are convenient for managing your expenses and getting something in return for using them, but you usually have no say in how the rewards work.
Business Gold Rewards card from American Express is different. It lets you choose which rewards category (out of 5 predefined categories) matters to you most — and rewards accordingly.
The card does come with a steep annual fee, however, so it's important to get the cold hard facts to make sure it's a wise investment. We lay it out for you below, in plain English.
Who AMEX Business Gold is Good For
Based on the Business Gold card's features, we think it's right for three specific types of business owners:
Reward seekers: The card gives you triple points on a specific spending category of your choosing (you have 5 to choose from) and double points on 4 other specific spending categories, up to the first $100,000 you charge annually in each category. Other purchases get 1x point.
Established businesses: It takes excellent credit to qualify for the card, so it's ideal for seasoned business owners. If you haven't been in business long, you'll likely need to look elsewhere for a rewards card.
Frequent flyers: Airfare is one of the five spending categories you can choose from to earn triple rewards, which makes it an excellent choice if your business routinely takes you or your employees out of town.
Current American Express Promotions: March 2018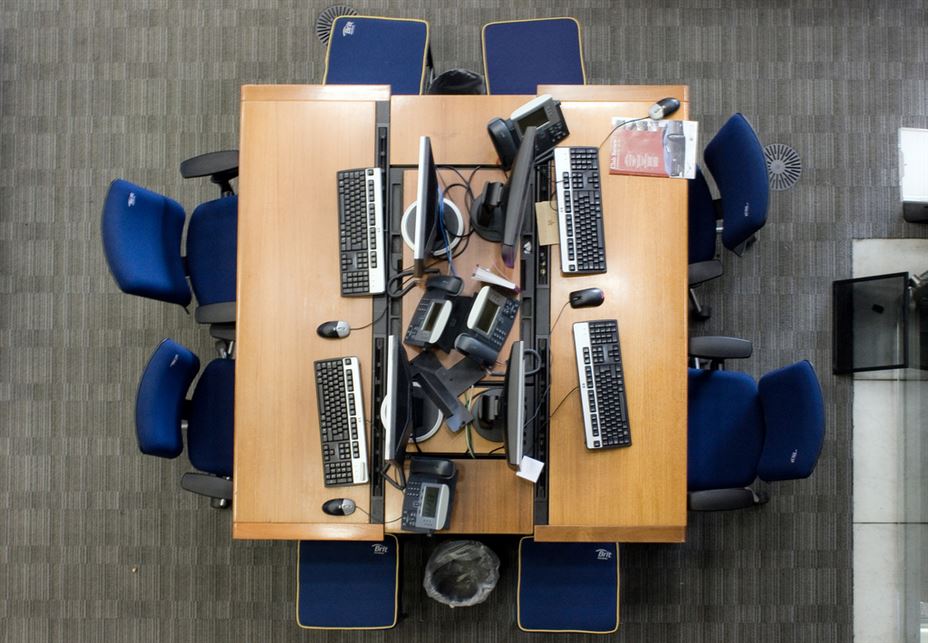 Before we dive into the reasons to get this card, here are the basics of how the rewards program works:
When you make an eligible purchase with your Gold Rewards card, you earn reward points. You earn 1 point for every $1 spent on most purchases.
You have the potential to earn more: This card also offers bonus points in various categories. You earn 3 points per $1 spent in one category of your choice from the five categories available, and 2 points per $1 spent on the remaining four categories. The five categories available are:
airfare on a scheduled flight charged directly with passenger airlines (charter flights and private jet flights are excluded);
advertising purchased in the U.S. to promote your business online, on television, or on the radio;
gasoline at gas stations located in the U.S. (superstores, supermarkets and warehouse clubs that sell gasoline are not considered gas stations);
shipping services purchased in the U.S. for courier, postal, and freight;
computer hardware, software, and cloud computing purchases in the U.S. made directly from select providers.
You may select the category in which to earn 3X points within the first two months of becoming a Card Member. Thereafter, you can change your selection only once during the annual selection period which runs from December 1st to January 31st each year. You can only change your category once annually.
Keep in mind, the bonus rate applies to your first $100,000 of purchases in each category. Once you hit this annual limit, you go back to earning the regular rate of 1 point per $1.
American Express Business Gold Rewards Card Promotion
10 REASONS TO Open Business Gold Rewards Card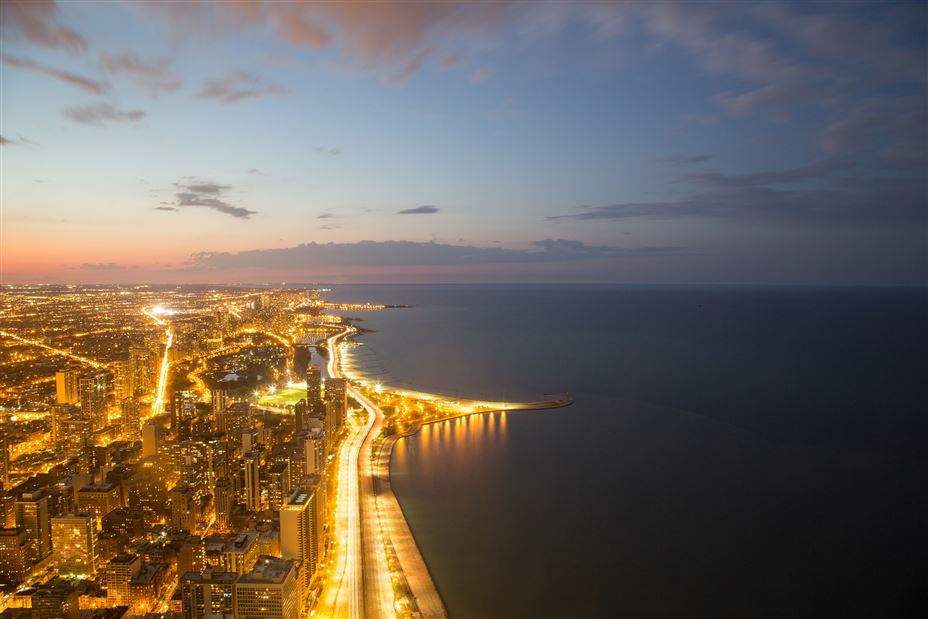 When you're comparing business credit cards and charge cards, it's important to take a look at the bigger picture. We've highlighted 10 things that make the Business Gold Rewards card a standout in our opinion.
Sign-on bonus: When you sign up for the Business Gold Rewards card and spend $5,000 in the first 3 months, you'll qualify for a bonus of 50,000 Membership Reward points.
Tiered rewards: We briefly outlined the rewards structure earlier but to recap, members get 3 points per $1 on either airfare, advertising, gas purchases, shipping, or technology purchases. For the other four categories, you'll earn 2 points per $1 and you get 1 point per $1 on other purchases.
Multiple redemption options: The Membership Rewards points you earn with the card can be used in a number of ways, including redeeming them for airfare or hotel stays, swapping them out for gift cards to select retailers, or paying at the checkout when you shop online. You can also apply them as statement credit for previous purchases.
Expense tracking tools: Keeping up with your deductible expenses is a lot easier with access to the Spend Manager mobile app, which allows you to organize receipts on the go. You can also sync your account with Connect to QuickBooks for easy tagging of business transactions.
Introductory annual fee offer: While the Business Gold Rewards card does have a $175 annual fee, it's waived for the first year, so you have 12 months to decide if it's the right fit for your business needs.
Travel benefits: If you're going to be taking this card with you on a business trip, you have the peace of mind of knowing that you're covered by complimentary travel accident insurance, baggage insurance, and roadside assistance.
Easy points transfer: Another advantage of the card is that you can transfer Membership Rewards points to selected frequent traveler programs, including Delta SkyMiles and the Starwood Preferred Guest program.
No pre-set spending limit: The card doesn't come with a pre-set spending limit, and your purchasing power is based on credit record, payment history, and card use.
OPEN Savings benefits: When you use your card at participating merchants, you'll earn a 5% discount or 2 additional Membership Rewards points on every eligible dollar you spend.
Reduced annual fee for employee cards: If you need to add an employee card or two to your account, it won't cost you an arm and a leg. There's no annual fee the first year for your first additional card; after that, it's just $50. Additional employee cards are available with no annual fee.
3 REASONS TO CONSIDER A DIFFERENT CARD
Every business card is different and finding one that meets all of your needs can be challenging. While we think the Business Gold Rewards card is great for some business owners, there are a few potential downsides that might make another card the better choice.
You need more time to pay: The Business Gold Rewards card is a charge card, which means your balance must be paid in full each month. The upside is you won't pay any interest on your spending, but you don't have any flexibility as far as the payments go. If your business isn't generating a steady cash flow yet, having the option to pay over time with interest may make more sense for your budget.
You don't plan on spending a lot: If you're going to pay an annual fee to have a business charge card, then you need to be earning enough rewards each year to at least justify it. With the Gold, you'd have to spend at least $6,000 in your chosen triple-point category to earn back the equivalent of the $175 fee. If you're more of an occasional spender, this probably isn't the card for you.
You'd rather get cash back than points: Earning Membership Reward points can certainly pay off if you plan to swap them out for travel, merchandise, or gift cards, but some business owners prefer to have cold hard cash in their pockets. If that's the case, something like the Ink Business Cash Credit Card from Chase may offer the kind of rewards you're looking for.
How AMEX Gold Business Compares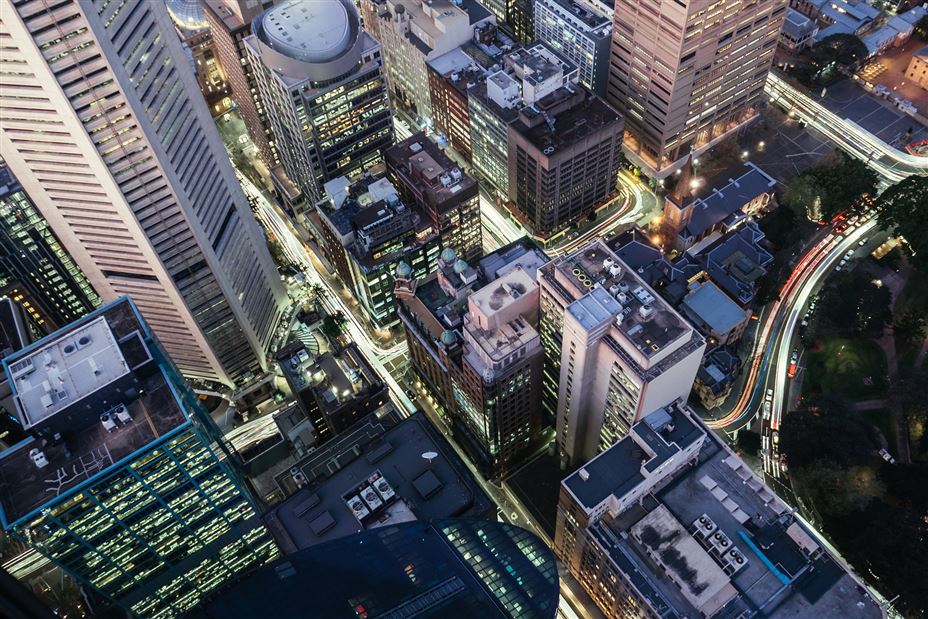 It's always a smart move to look at least 3 different cards before choosing your next one. Here are other business rewards credit cards that pack a punch.
If you prefer no annual fee:

SimplyCash Plus offers cash back rewards, no annual fee and the flexibility to pay over time as it's a credit card, not a charge card.
Is AMEX's Premier Rewards Card Worth It?
For someone spending $800 — $1,500 per month
I signed up for the AMEX Premier Rewards card a year ago replacing my Visa Platinum Rewards card through the Alliant Credit Union as my primary card, mainly for the free 50,000 points after spending X amount of dollars. As it's now one year later, I want to look back and see if making the switch was worth it and whether I should keep AMEX.
50,000 points (1st year)
Decent points system overall
Addition 1 year of warranty on purchases (ie: electronics)
$100 Airline voucher (not for flights, but in-flight or ancillary fees)
Great customer service
Net 1 Year Value (Points $ Value — Cost of Card)
For context, I put an average range of
$800 — $1,500 on my card per month. There are nice-to-have benefits AMEX offers, however I want to know from a straight up points perspective between my Visa and AMEX which resulted in more money in terms of points in my pocket. In the last year, I've totaled 35,378 points through AMEX, not including the 1st year bonus points. Using Eric Brown's points calculator (bit.ly/guide-rewards) that's a value range of $504.14 — $672.18. With Visa, I racked up 25,749 points last year which I used for a $257.49 deposit directly to my checkings account. Factoring in AMEX's yearly fee of $195 it comes out to the following results.
Alliant Credit Union's Visa card is great. They upgraded member services with basic features it was previously missing such as viewing and claiming points without having to call them up. However, the AMEX card, considering fees, even ignoring the ancillary benefits, plus considering the most conservative points value is worth more in points than the Visa Platinum card.
In case you missed any of my referral links I sprinkled above, here you go.