Громкое судебное дело изменит P2P-отрасль в США
Управляющий партнер фонда Target Global
26 февраля LendingClub объявил об изменении схемы работы с WebBank – своим основным партнёром. WebBank занимается непосредственной выдачей кредитов перед продажей их P2P-платформе, которая впоследствии продает их инвесторам. Предпосылкой к изменениям стал активно обсуждаемый судебный кейс, получивший название Madden vs Midland. В чем заключается суть кейса Madden vs Midland, для чего LendingClub вносит изменения в свою систему работы и что это означает для P2P отрасли?
Рассказывает Михаил Лобанов, партнер венчурного фонда Target Global и управляющей компании Target Asset Management.
Глава 4: Громкое судебное дело изменит P2P-отрасль в США
Суть дела Madden vs Midland
Основными действующими лицами судебного дела, получившего название Madden vs Midland, являются Saliha Madden из штата Нью-Йорк и Midland Funding – американское коллекторское агентство. Вкратце суть дела такова: в 2005 году Madden открыла кредитную карту в Bank of America, затем, в 2008 году, права на долг выкупили Midland Funding (которые, в отличие от Bank of America, не являются национальным банком). В 2010 Midland связалось с Madden, чтобы проинформировать её о том, что на незакрытый долг по кредитной карте по-прежнему копятся проценты по ставке 27% годовых. В ответ на это Madden подала иск против Midland Funding, утверждая, что агентство нарушило федеральные законы, превысив максимально возможную процентную ставку штата Нью-Йорк.
Для справки: большинство штатов в Америке имеют максимальную границу для процентных ставок, однако национальные банки, согласно The National Bank Act, обладают привилегиями в этом вопросе и могут устанавливать по займу ставку, не превышающую максимальную из ставки штата регистрации банка и ставки штата, резидентом которого является заёмщик.
Ряд банков зарегистрированы в штате Delaware, который не имеет ограничений по ставкам в связи с отсутствием в штате соответствующего закона – поэтому, в соответствии с The National Bank Act, эти банки могут устанавливать абсолютно любые ставки.
22 мая 2015 года суд поддержал Madden и вынес положительное решение по ee иску, установив, что Midland Funding должны соблюдать законы штата, резидентом которого является заемщик, касательно максимальной процентной ставки. Это решение противоречило целому ряду предшествующих прецедентов и было довольно неожиданным для всей индустрии кредитования в США.
В ответ на решение Апелляционного суда 10 ноября 2015 года Midland Funding подали петицию о истребовании дела вышестоящим судом из производства нижестоящего для пересмотра решения. Верховный суд США должен рассмотреть или отклонить петицию до конца марта 2016 года, финальное решение по делу в случае рассмотрения его Верховным судом будет вынесено не раньше осени 2016.
Что означает дело Madden vs Midland для P2P-отрасли
Дело привлекло внимание общественности, потому что прецедент, который сложится по этому делу, будет определять развитие многих организаций, выдающих займы через интернет. До этого организации активно использовали тот факт, что суды всегда руководствовались The National Bank Act – и это делало возможным взимание более высоких ставок с заемщиков. Этим принципом руководствовались и лидеры индустрии P2P-кредитования – LendingClub и Prosper.
Несмотря на то, что не более 12,5% займов, выданных LendingClub и Prosper, имеют процентные ставки, превышающие ограничения соответствующих штатов, проигрыш Midland Funding в суде может означать необходимость пересмотра модели своей работы этими игроками. Однако LendingClub, не дожидаясь итогов судебного процесса Madden vs Midland, принял элегантное решение – изменить схему своей работы, что принципиально снижает риски применения к компании результатов нашумевшего судебного разбирательства.
До недавнего времени WebBank, который был банком-партнером LendingClub, выдавал займы для привлеченных LendingClub заёмщиков и полностью продавал их LendingClub спустя 1-3 дня после «выпуска». Затем Lending Club обеспечивал инвесторам доступ к займам через специальные borrower dependent notes. Эта политика позволяла LendingClub пользоваться преимуществами WebBank по процентным ставкам, поскольку именно WebBank являлся изначальным и «настоящим» (true lender) кредитором.
По новой схеме WebBank будет сохранять определенный процент займа под своим контролем на протяжении всего срока действия займа, а также поддерживать договорные отношения с заёмщиком в течение всего указанного времени. LendingClub, в свою очередь, будет выплачивать WebBank комиссию траншами, пока заёмщик платит по долгу. В случае дефолта выплаты в адрес WebBank также прекратятся.
Таким образом, выручка WebBank от кредитов будет напрямую зависеть от стабильности выплат по этим кредитам. В ответ Lending Club увеличит комиссию, уплачиваемую WebBank – компания ещё не предоставила точные данные, однако утверждает, что изменения несущественно повлияют на финансовые результаты. Преимущества для LendingClub, между тем, очевидны: в новых взаимоотношениях значительно увеличивается роль WebBank, который является национальным банком – и это уменьшает вероятность иска против LendingClub за превышение допустимых процентных ставок. Платформа теперь юридически выступает скорее как контрагент, обсуживающий WebBank – а он является «настоящим кредитором» и имеет полное право пользоваться своими привилегиями в отношении ставок.
На мой взгляд, это действие LendingClub существенно затруднит (если не сделает невозможным) предъявление каких-либо претензий к платформе в связи с делом Madden vs Midland – даже в случае, если Midland его проиграет. Риск этого дела для бизнеса LendingClub, Prosper и других P2P-платформ существенно снижается, что положительно для их акционерной стоимости.
Детали сотрудничества пока не разглашаются, однако, по моему мнению, с большой вероятностью такая схема коснется тех самых 12.5% займов, которые без применения этой схемы находятся под риском нарушения законодательства. Элегантность решения проблемы заключается в том, что это, с одной стороны, незначительно увеличит издержи платформ на выдачу займов, которые в настоящий момент составляют около 15% от выручки – даже если предположить что вознаграждение WebBank надо будет увеличить по этим займам вдвое (что крайне много за то, чтобы получать вознаграждение в рассрочку, а не сразу). Это снизит валовую маржу бизнеса P2P платформ всего на 1.8%. С другой стороны, ситуация практически не затронет деятельность P2P-фондов, использующих leverage i Соотношение заёмного капитала и собственного капитала компании и влияние этого отношения на чистую прибыль. , так как для получения leverage банки, как правило, требуют, чтобы фонд владел займом целиком.
FICO ® Ultimate 3B
3-Bureau FICO ® Scores, Credit & Identity Monitoring
FICO ® Essentials 1B
1-Bureau FICO ® Scores & Credit Monitoring
FICO ® Score 3B Report
3-Bureau Credit Report & FICO ® Scores
FICO ® Score 1B Report
1-Bureau Credit Report & FICO ® Scores
myFICO® Forums
>
Bouncing Back from Credit Problems
>
Rebuilding Your Credit
>
How to settle with Midland Funding
Subscribe to RSS Feed
Mark Topic as New
Mark Topic as Read
Float this Topic for Current User
Bookmark
Subscribe
Printer Friendly Page
How to settle with Midland Funding
Mark as New
Bookmark
Subscribe
Subscribe to RSS Feed
Permalink
Print
Email to a Friend
Report Inappropriate Content
How to settle with Midland Funding
I have 2 accounts with them and I am asking them to settle at 10c to the dollar. They have been very adamant about not going lower and are giving their best offer as 20c to the dollar. Is there a particular method to negoatiating with them that can help me get lower results? The item has been on my credit since October of 2008. Its soon going to fall off. Arent they better off accepting what I am offering them? Any advice on how to negotiate would be greatly appreciated.
Mark as New
Bookmark
Subscribe
Subscribe to RSS Feed
Permalink
Print
Email to a Friend
Report Inappropriate Content
Re: How to settle with Midland Funding
I have 2 accounts with them and I am asking them to settle at 10c to the dollar. They have been very adamant about not going lower and are giving their best offer as 20c to the dollar. Is there a particular method to negoatiating with them that can help me get lower results? The item has been on my credit since October of 2008. Its soon going to fall off. Arent they better off accepting what I am offering them? Any advice on how to negotiate would be greatly appreciated.
10-20c on the dollar is usually a good settlment when they are past SOL and can no longer be reported on your CRs. To get them to 20c on the dollar while its still on file is great they usually wont do it. They know its approaching the time when it is going to drop off your CRs and they will lose their hammer. I will tell you the debt is not extinguished once its past SOL or off your CRs and they can attempt to collect forever unless you are in WI or MS, so you might want to consider settling at some point. Since it has no much time left to run I see no reason to rush to pay especially if they are not giving you the PFD. Welcome to My Fico
Midland Funding Default Judgment and Payment Plans
Being sued by Midland Funding and have default judgement against me. I am being sued by midland funding I did not attend the court and now have a defaul judgement against me. I received a letter for a prove up hearing. My husband employer only allows direct deposit and our accounts are joint. I want to settle this by making a payment arrangement with them.
I have a judgement against me for $4.500 from Midland Funding.. I would like to settle this before they levy our account. I do not work my husband is the sole provider but our accounts are joint. Can I still settle with them if the judgement hearing is next week? Will they levy our account even if they agree on a payment arrangement? Thank you
Generally speaking, if you are not going to settle the debt with Midland in 1 or 2 payments, I would suggest you get the payment arrangement as part of the court record at the hearing. I am suggesting this because of many instances where someone thought they had a payment arrangement with a debt collector or debt buyer who already had a judgment, and where they had paid on time, only to wake up one morning and see the checking account has been levied and now other bills were getting paid late.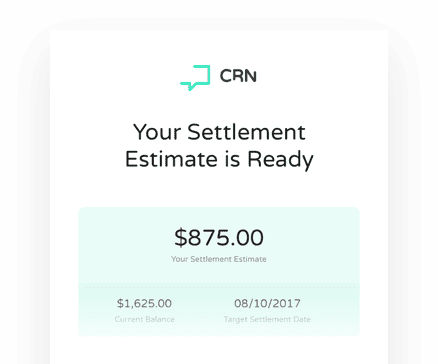 Get Your Debt Settlement Estimate
Get a debt settlement estimate and settle your debt using our platform without ever picking up the phone.
You can settle debt with Midland Funding.
How much is the judgment for? Can you come up with half of that amount from any source? Loan from family member? That would be ideal if the judgment is against you only, and where you are not working and can take your name off of the joint bank account. Do you live in a community property state? Was your husband named in the lawsuit?
If you cannot come up with the money to settle with Midland, what kind of payment are you able to afford each month? Is it enough to pay off the judgment rapidly? Judgment interest is making the balance you owe – grow. Too small a payment can make it seem like you are not getting anywhere on the debt. This is another reason settling is ideal, but I understand that may not be an option.
Making a payment agreement with Midland Funding.
If all you can do is make payments with Midland, you may want to consider getting that set up through the court by showing up at the hearing. If you are trying to avoid the hearing, perhaps consider settling up the monthly payment agreement with Midland, and also removing yourself from the joint account with your husband (if he is not part of the lawsuit). This way you can remove the concern that they would take the monthly payments and still try to levy a bank account they find that you are on.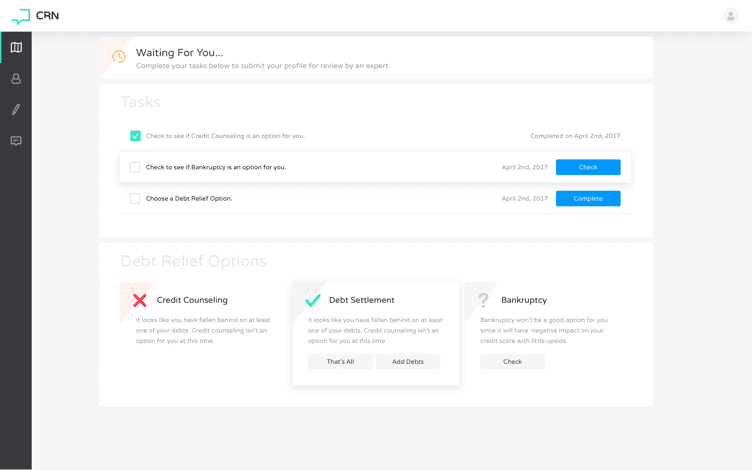 If you've fallen behind on your payments, then we can help you settle them with your creditor directly through our platform.
Start Your Debt Relief Profile
Getting out of debt is confusing. Signup today to get a free debt consultation and we'll show you your best path out of debt and help you get there.
We have experts standing by to answer any questions you have about debt settlements, lawsuits and judgements.
Michael started CRN in 2004 with a mission to provide people in need with detailed debt and credit help and education. Michael has participated as an expert panelist in federal consumer protection rule making, collaborated on state law changes governing debt consolidation, has worked as an expert witness in court matters related to the debt relief industry, and is a regular contributor to several personal finance websites.
You must be logged in to post a comment.
I have a quick question, I have 2 old judgments through midland. The 2 judgements, I disputed through all three credit bureaus and they removed them from all 3 of my credit reports. I am going to be trying to buy a house and I just don't want them popping up again. Midland has agreed to settle both for a total of $1614.24 if I pay by tomorrow. They are supposed to be faxing me a settlement agreement and then I will pay the $1614.24 tomorrow. What should I make sure that the settlement agreement says? I am so nervous they are going to lie, LOL
Michael Bovee says
Eugene Giddens says
I got a default judgement against from Midland Funding for $895 but I never got paperwork for the hearing. I tried to offer them half on several occasions before this. What can I do to at least buy me some time to delay payment?
Michael Bovee says
Were you served the lawsuit? What state are you in?
Eugene Giddens says
I'm in Ohio. I got a Judgement letter but no court date.
Michael Bovee says
I understand about the judgment notice, and their being no court date for that. But did you ever get served the original summons and complaint? In other words, is the first you heard about any of this the judgment notice you got in the mail? And do you know when the judgment was entered in the court record?
Billy T Henson says
Had a judgement against us by Midland funding in 2010. For some reason they never garnished our wages. I noticed this should drop off our credit report this March. Should i do any thing with this or just let it drop off credit report?
Michael Bovee says
What state are you in?
Judgments are still collectable once they come off your credit reports.
Hi there I am hoping you can offer some guidance . I had a judgment filed against me in August 2010 by midland funding in Pennsylvania for 5000.00 $. I have never heard from them however I checked my credit report and it states that the judgment was on the date of August 2012…but that is not the date of the court records so not sure why there is that discrepancy. When I pulled up the court
Record it says expired . I really want to get this off my credit report and off of public
Records and I have no idea how to begin . There is no attorney name on the court record only midlund funding . I have 2000$ tjay took me a long time to save and I'm not sure if that would be enough to settle with them or not I'm very worried they could put of the blue take this money from my account as I head they can do without settling and then I wouldn't have anything solved . Should I contact midlund funding and risk opening up a can of worms
When they have never contacted me ? I really want this behind me Any help I would so appreciate
Michael Bovee says
A judgment on your credit report can stay for 7 years. The 2012 entry is an error if the judgment was entered in 2010. That would mean the judgment is set to stay on your credit for 2 more years than should be the case. You can dispute that. What is the exact date of the courts judgment order?
Judgments in Pennsylvania appear to need to be revived after 5 years. If the record shows it expired than the attorney may have failed to do that. If that is the case, there may be little motivation to resolve this if the debt is set to come off your credit reports and the judgment is no longer enforceable.
I would want to cover all of this with an experienced debt collection defense attorney in PA.
Thanks for all the awesome resources you make available!
I have a capitol one credit card I defaulted on in 2008. Midland funding sued me and got a default judgment in march 2010.
Since then, they've garnished my bank account 3 times, and received around $315 total.
I've been self-employed on and off since 2008. I own an e-commerce website that brings in less than $10,000-$15,000/yr. I'm single. I have no assets. I live with family.
The principal/ charge-off balance is $3,225.13.
Total balance (including interest and fees is) is $8,123.50
I would like to get this settled with Midland.
My question is, do they ever give up? The default judgment is almost 7 yrs old. They've only been able to collect around $315 in the past 7 yrs.
In your opinion what would be the least amount they would settle this debt for?
I have $500 available on a credit card. Do you think they would consider settling for that amount?
I don't want to contact them to make the offer, if there's no chance they would consider it. Because I don't want to open up the can of worms again. I haven't heard from them for several months.
The law firm Midland sued me through is Johnson Mark. Do I call Johnson Mark to settle, or go through Midland?
Thank you so very much,
Michael Bovee says
I do not see judgment creditors give up. They may have gotten paid nothing, but still renew the judgment (depending the state – the judgment can be renewed forever).
My realistic lowest target in this situation would be 50%. There is no chance at all they settle for $500.
You typically have to go through the attorney they have it out with.
Thank you so much for this resource!
Midland Funding garnished my whole bank account. I am wondering if this is legal? I only had about $350, and I think remember reading somewhere that amounts less than $500 can't be garnished?
Also – I live in Oregon and the statute of limitations on debt is 6 years. I originally stopped paying on the debt on June of 2011. Midland bought it in May 2012. Would I be "in the clear" in June of this year? If so, does that include all of the attorney fees that Midland has tacked on?
Thank you so much!
Michael Bovee says
They sued you within the 6 years. The judgment is good for 10 years from date issued, and can be renewed for another 10 years. It will not be in the clear, and will be growing with whatever interest the court granted.
Your bank account may have a $400 dollar wild card exemption that can be applied to cash in your bank account. Check with an experienced debt collection defense attorney in Oregon to confirm that. You will have to assert the exemption from what I can tell.
Hello. I have a default judgement on my credit reports from 2011. I was sued by midland in my home state (no longer live there) and do not ever remember being served with anything about the suit. Its been about 6 years and never heard a word from them. What the best course of action?
Michael Bovee says
Is your goal to resolve the debt? How much is owed? What is your ability to raise a lump sum of cash in order to negotiate a lower pay off with Midland Funding?
Thanks for the reply. I can pay it no problem. My goal is to get it off my credit reports ASAP. Whatever it takes and of course for the least money possible.
Amount owed is just under $3000.00
Michael Bovee says
As it stands today you cannot get judgments off your credit reports, but the 3 major credit bureaus are set to remove all judgments from credit reports this summer.
Midland Funding has a new policy to remove accounts they credit report on if the debt is 2 years since you stopped paying on it, and you resolve it. That does not mean pay in full only. The policy also applies to accounts you settle with them for less. See more about Midland Funding credit reporting policy.
It is typical for a resolved judgment to take a couple months to reflect as such in the court record. Debt collection law firms usually wait 21 days after a payment clears to schedule the work to file with the court. That can take a few more weeks, and then the court can hold things up a few days.
If you have the agreement to settle in writing, and proof of payment, you can use that to accomplish things too. Like providing that to a loan officer so they can get a head start on a home loan.
I am being sue by Midland Funding LLC just got served with the complaint how do I go about this suit? I don't currently work my husband is the only bread winner in my house hold and he is not apart of the suit. I am being sue for $1,116 but I have to mean of paying that amount upfront. Do I have to write a letter to this company or to the court it self? Any advice would be appreciated I live in the state of NJ
Michael Bovee says
If your goal is to resolve the debt, could you come up with 60 to 70 percent of that balance if you had several months to save?
Just wanted to update you on my situation with Midland as they finally contacted me. A rep called and I answered, she was very kind and said because I had no funds at the moment the best she could do was call me back in 2 weeks to see if there were any progress to be made. Shortly after a letter arrived, the initial collection notice. I noticed on the letter it states if I pay the account, make an arrangement and pay the account by January 28th 2017 they will not report the account to the credit bureaus. I tried to call the rep to get more info, but got machine. I left a message and waiting on call. I know for sure that sometime by January I will have some funds to at least offer 45-50% each as a settlement on a balance of 12080 and 940 (I have two accounts with them now). How likely is it that they will accept 45-50% on both balances? Will this also affect their offer of not reporting if I settle for less than what is owed?
Michael Bovee says
Midland has a credit reporting policy that allows you to resolve debts they get early on, and prevent the credit damage. It does not matter if you are paying in full upfront, or over payments, or whether you are settling for less with a lump sum, or over payments. You just have to get things set up prior to that date they gave you. Give me a call if you struggle to get them to a decent settlement.
I owed roughly $6000 to Barclays Bank on a credit card from 2009. I almost reached the statute of limitations for my state ( AZ ) when I was served with a lawsuit by Midland Credit Management in July of 2015. I ignored the lawsuit since I have been out of work since 2008 and did not have the money to pay the debt.
As a result, I had a judgment against me early this year. I received a letter from one of their attorneys about a month ago, asking me to fill out a financial disclosure form, and stating that if I don't respond to them they may subpoena me to answer in court.
I have no substantial income ( only about $300/mo. ), but I do have a bank account with a small amount of money ( a couple hundred dollars ). My income is from self-employment, not from W-2 wages.
Am I required by law to respond to this attorney's letter? If I give them my bank account number, as they request, will they freeze my account or mess with it in any way? Any help/guidance you can give me would be most appreciated!
Michael Bovee says
Arizona protects up to $300 in your bank account from judgment creditors. They can take anything over that unless it is from an exempt source (like social security or disability).
You would be compelled to answer those questions if the court pulls you in. Answering now would not be overly problematic given what little there is to share.
How much is the judgment Midland has?
The balance I owe Midland is $6,400.
I guess my question is this: If I answer this letter from Midland's
attorney, is it wise to disclose that I have a bank account at all?
Maybe I'm just being paranoid, but I have read that some of these collection companies attempt to freeze bank accounts first, and then it becomes up to the account holder to prove that
the funds are exempt from being taken, etc.
Will they find out where I bank easily? Should I just go directly to Midlands website and try to get a hardship reprieve?
Thanks again for shedding some light on this for me.
Michael Bovee says
You can call Midland directly. They may have you connect with the attorney though. Filling out the paperwork establishes your hardship for the most part.
As far as finding out where you bank, it is pretty simple for debt collectors with judgments. Watch this video about dealing with garnishment and bank levy.
I am being sued by midland funding for a debt I thought I had cleared up with Chevron back in 2013 They say i made a payment in 2013 so I guess that is still in the statue of limitations. I don't remember getting anything from Chevron or Midland before the summons. The total is for about $2600. I looked into an attorney and he wanted $2500 to take the case. ( didn't seem worth it) also looked on the California court web sights but the paper work seems very confusion and a little scary. I am at a lost as to what to do. i don't have the money to spend on an attorney especially when it is the same amount. i emailed midland figuring I would settle but they have not gotten back to me. I don't know what to do at this point. I have about the 23rd of October to respond.
Michael Bovee says
What is your goal for resolving this?
I started receiving advertisement letters from lawyers stating that I am being sued by Midland. I'm not sure for what. I received no letter from Midland about any debt or offer of settlement. Apparently, they went straight to lawsuit/garnishment. I contacted my local Court, they verified that there is a pending civil suit from Midland against me.
As of now, I still have yet to be served and was wondering what my options, if any, are?
Michael Bovee says
Pull up the court case on line. How much are they suing for? Do you recognize the debt? What is your goal?
As of yet, none of that information is available to me. I am unable to locate it online. My goal, once I have all the information, is to settle for as little as possible as fast as possible. This, assuming, the debt is legitimate and accurate.
Just received information. I do recognize who the debt is from. They are suing for $4500.
Michael Bovee says
Collections that reach the court rarely settle for less than half, and that is a chore sometimes. Can you come up with 50%? How long would it take?
I can. I can have it by this week.
Michael Bovee says
That is good. Your floor in these situations is often half the balance owed. You may not get all the way to 50%, but I see enough of them to suggest it is possible.
You can reach out now to try to settle, or defend the lawsuit and settle later on too.
So just call Midland and say I can give you half right now and see what they say basically?
Michael Bovee says
It is a bit more nuanced than that. And you will be calling the attorney for Midland now that it has reached the courts.
Check out this page about settling when sued for more tips and details that apply to you.
Problem Says says
I received a summons on yesterday to take immediate action and respond within 30 days for a credit card, with Credit One Bank that went into collections with Midland Funding. My balance is $911. How should I respond to this?
Michael Bovee says
What is your goal?
Problem Says says
My goal is to get the $911 but I don't have the money right now.
Michael Bovee says
If it is going to take more than a couple weeks to raise money to offer to settle, or pay the full amount, I would file a response to the court in order to buy time if it were me.
How long would it take to raise, say $600?
Problem Says says
Can you explain to me what you mean when you say buy time? Also, can you give me details as to what I should say in my response. This is new to me and I am lost but I want to take care of this. My plan was pay it out at the beginning of the year so it would show as being paid on my credit report.
Michael Bovee says
I'm looking over your blog and it has been so helpful so far. I received 2 letters the other day, one for my wife and one for myself. We both had an account with Credit One (Separate Accounts), and during some rough times we let the cards default. Credit One sent a letter saying that Midland Funding has bought the accounts on September 22nd. We want to deal with this, but simply cannot right now. One is for the balance of 1240 and the other is for 1018. The best we can do is settle in maybe January or February. I have read that midland funding llc is very likely to sue. Is there any chance possible that I have until at least January or February to save the money to settle? We are in deep debt to the tune of 10,000 spread across a few cards. We can't afford being sued as we have a baby and if our accounts are levied we would literally be screwed. We live in Dallas, Tx by the way.
Michael Bovee says
It would be better to deal with Midland Funding when they first get your accounts. Read my update in the article above. You can keep them from ever appearing on your credit if you catch this in the first couple of months they purchase your accounts. If you need help setting up a deal you can afford, call me and lets talk about what you are capable of. I am at 800-939-8357, ext 2.
Thank you for your reply. I really want to settle it, but unfortunately my circumstances are unable to at the moment. However, around January and February I should be able to. I would have saved maybe 40-60% by then. I really want to avoid court as my family would be so concerned and put themselves in debt to help me (which is how I got in trouble in the first place). Is it likely that they will sue me before January or February?
Also, do you have any experience with Synchrony? I have quite a few cards with them that are either closed or charged off and also sit in fear they will all attempt to sue me before I could come up with some type of settlement or money.
I would like to call you, but unfortunately I would not have access to make calls for quite some time from now. I am partly trying to find some positive answers for my wife who has been extremely stressed and depressed about this situation. She is afraid that we will be served papers before we could come up with money to deal with it. All of our accounts were either closed or charged off between February-April of this year.
Michael Bovee says
Sorry Joan, I realize now I was referring to the other Midland Funding settlement article. Be sure to read that one.
What I am encouraging you to do is call me so I can help you understand how to avoid the Midland Funding lawsuits, and potential ones about Synchrony too. You can do more now than you know without all the money to settle in hand now, but I can dig into the details and how they apply to you on the phone.
I do not understand your access to make calls comment. I do skype with folks living abroad.
Thank you for responding, When I meant my access to make calls, it is because I am in a work environment where we are unable to make phone calls on the floor, 12 hours a day.
As for synchrony my balances rance from 900-1400, and most of those accounts were charged off between January and April. April 21st being the latest one. I didn't realize Synchrony held so many store accounts!
I am afraid to even try to settle as I literally only have 132 dollars to my name right now. I won't have any real funds until January or February.
Do the collection agencies generally attempt to sue when they newly acquire the accounts? Sorry for being so redundant. I am just so stressed and depressed about this situation.
Michael Bovee says
Some do get aggressive early.
You can set up settlements with Midland fairly uniquely than most other debt collectors. Say you want to settle and save half. Doing that now to avoid credit damage with a small payment for a few months, and then a large payment in February is possible. That is some of what I would cover with you. It would be a wasted opportunity to wait until next year.
Thank you for responding to me and sorry for wasting your time. I wish I could talk to you personally as well, but at the moment I can't due to work scheduling.
Do you know how aggressive they generally get with Synchrony Amazon Card? I've heard of people being able to settle with as low as 30%, but that just sounds too good to be true.
Michael Bovee says
You can settle that low. But do that before you are sued, or it will cost more.
Thank you so much for taking your time to respond to me. I am trying to save money for that right now and have partial of it, but I'm not sure how easy it would be to negotiate for 30%. Will trying to settle push them closer to attempt suit? If they don't accept it?
Michael Bovee says
Not in my experience settling with Midland Funding. I set those up with payment terms that can be met. And that removes the risk of being sued.
Thank you, I am trying to save some funds now to knock some of these down, but it is easier said than done. I have just received letters for 4 accounts that were sold to midland credit managment. Is it possible to maybe start a payment plan and then negotiate to settle for a lower amount later when I have the lump sum?
Again, I thank you for taking the time to answer my questions.
Michael Bovee says
Joan – I am not sure how else to say this, as I am repeating myself.
It is far better to engage in settlement dialogue with Midland Funding now; and to reach an agreement to pay less than what you owe; over a period of many months; so that you can stop any risk of being sued; and completely keep Midland off of your credit reports; and still keep the bulk of the pay off until early next year when you say you will have the rest of the money you need.
You do not need to start a payment plan for the balance. You can effectuate settlement now, and pay little toward it, with the bulk of the settlement payment happening when you have the money in several months.
I do not feel I am being rude when I ask you to carefully read all of our comment exchange before you post with additional questions.
Thank you for taking the time to respond. I really appreciate you helping a lost person like myself out. Looks like I forgot one or two in the previous post. These are the last paid date with the amount the accounts closed with. Right now I am still slowly catching up, but slowly saving money. With budget cutting and everything I am saving a little over 150 a month, trying to continue cutting cost and find a part time job until I can get a bigger sum of cash in January or February. I know sometimes there is no other option than to do payment plans, but I prefer to avoid it for as long as I can as I don't want to make another commitment to paying monthly and possibly defaulting again.
Merrick: Mar 20th 2016 (830)
Bank of America: Jan 8th 2016 (1100)
First Premier: March 6th 2016 (1400)
Webbank/Gettington: Feb 2nd 2016 (1500)
First National Credit: Feb 10th 2016 (500)
Paypal/Billme Later: December 3rd 2015 (1900)
Synchrony/GuitarCenter: Feb 5th 2016 (1400)
CreditOne-Bought by Midland Recently: Jan 15th 2016 (1250)
First Savings: March 1st 2016 (600)
Synchrony/Amazon: January 10th 2016 (950)
Thank you again for your patience and assistance, you are very very generous and kind.
Michael Bovee says
You are at low risk for lawsuit this early. Midland Funding and your Synchrony accounts are the ones I would focus on first. Post an update when a new collection agency or buyer picks up an account as it may change the priority.
Thank you, I will save as much as I can to offer lump sum settlements. I forgot to add on there that Synchrony for myself and my wife (we both had an amazon store card), they sent us a letter saying our accounts were sold to midland credit management sometime in September. So Midland now has about 4 of our accounts altogether. We will attempt to settle them as funds become available. Hopefully by this time next year we will have this completely have this behind us. My wife and I really appreciate the advice you've given us and we will update with any progress made or reduced. All of the resources on your blog are amazing by the way!
Thank you for your advice and you were not rude at all, I realize that I was being redundant and annoying. I have not received any dunning letters or anything from midland as of yet as they just recently acquired the debts in early September. I think I am just panicked and afraid of what will happen as this is the first time my wife and I have been in this situation.
If you don't mind me asking one more question, I have about 10-15k worth of debt between my wife and I in about across 11 cards. Each closed or charged off with balances of lowest balance at around 450 to highest of 2,000 (Paypal Credit/Not sure where this one is as it is not on CR).
In your opinion how do you think I should go about handling these? I don't want to take up too much of your time, but do you think my course of action is good. I plan on negotiating them as they come and starting with 30% if I have the funds and if not we'll see where to go. Slowly continue to do so until I have money. In January to Feb I should be able to pool together around 3000-4000 dollars to try and settle as much as possible. However, do you think as the changes are reflected on my CR it will make me a bigger target for aggressive collecting by the other agencies I haven't gotten around to? I know no one is exactly judgement proof and I probably have a higher risk of being sued as I still have a few line of credit open, a car loan, private student loan, and a job. I plan on settling off and paying as much as I could by the beginning of the year and whatever else I can try to arrange something with. Maybe monthly payments. By February I should be in a better financial situation to at least make 50 dollar monthly payments to 3 different creditor at once and pay more if available. I would like to avoid monthly payments, but I know it is too optimistic to expect 3000-4000 dollars to be able to settle 15,000 dollars in debt.
I plan on communicating as soon as they start sending letters, but as of yet they have not.
Thank you again for having patience with me.
Michael Bovee says
It is not realistic to expect to settle every debt for 30%. It is harder to settle smaller balance accounts for the best savings on a percentage basis. I outline the reasons for that here: https://consumerrecoverynetwork.com/credit-card-debt-to-include-in-settlement-plan/
Stay focused, save as much money as possible, and you appear to be able to wrap this all up by June.
Thank you so much. I am proud to report that since I started taking a look at everything and start cutting down I am now a little over 140 saved. I want to continue to save until I can make a lump sum. I don't want to commit to payments as that might end up being a bad thing. In your opinion which would you begin to tackle first? I want to try to tackle them as I go as well, but unsure which ones would be more crucial to begin with. Again, I thank you for having patience with me and responding to me.
First National Credit: Closed with Balance of 500.
First Savings Credit: Closed with Balance of 600
Merrick Bank: Closed with Balance of 830
Synchrony/Amazon: Closed with Balance of 950
Bank of America: Closed with Balance of 1,100
Credit One Bank: Closed with Balance of 1,250
Synchrony/GuitarCenter: Closed with Balance of 1,400
Webbank/Gettington: Closed with Balance of 1,500
Paypal Credit/BillMeLater: Unsure cause it isn't on credit report: Closed with Around 1900
Michael Bovee says
Please list when you last paid each account. The way I respond and prioritize changes with that information.
You are so extremely helpful! I am trying to figure out a solution to my problem. I had a credit card (balance of 10,000) I could not pay due to extreme circumstances and the account was eventually bought out by a collection agency, Midland Funding, I was able to save 40% of the balance hoping they would have negotiated with me; however, the collection agency told me they would only accept 60% of the balance. I promised to pay them the 60% (a family friend was going to lend the rest to me) and gave the company some money to help appease them if they would allow me to pay the balance within 2 weeks. We had a written agreement, but I was not able to go forward with the agreement, as my lender backed out. I have not heard from the company and now I am afraid that if I contact them there will be even more serious ramifications (i.e., law suit) since I initiated conversation with them. I was waiting to contact them until I had enough money to negotiate a settlement with them. My questions are:
1. Since we had a verbal and written agreement, will they go through litigation? I have not had any contact with them (they have not attempted to call me since I spoke with them in May).
2. If they do agree to negotiate, but refuse to pay for deletion, what is the next best option to have so it can reflect positively on my credit report? Would it be more favorable if I negotiated "settled" or "charged off"
3. If I wanted to write a good will letter, will I need to send it to the original creditor or to the credit collectors?
I greatly appreciate any advice. Thank you so very much in advance!
Michael Bovee says
If you want help settling the debt for less than what was on the table before, and with monthly payments (as long as it is not with an attorney already), let me know. You can respond to the email notifications you get from the site. Those all come direct to me. You can also call 800-939-8357, ext 2.
Hello Michael- I ignored all of the notices, court appearances, etc and had my wages garnished to the tune of $1,479 by Midland Funding back in July of 2012. The garnishment was completed in March of 2013.. It's all paid off. I'm now seeing the public record/judgement on my credit report. I've called Midland and they're saying to call back in 7-10 business days to get an answer. They won't even confirm that the amount due has been satisfied. I'm waiting for that 7-10 period to elapse now.
So, let's just say I can get Midland to send me a "Satisfaction of Judgement Letter" and I submit it to the 3 reporting credit agencies. Does this still mean I'll have this on my credit report for the full 7 years?
Michael Bovee says
Judgments stay on your credit reports, whether paid or not, for the 7 years from the date of the court entry. It is far better to show a satisfied judgment than one that has not been resolved.
I just received notice from my employer on 08-20-16 that my wages were going to be garnished! Apparently a default judgement was made in January and I was not aware of it. Midland is suing me for $1700. I can't afford to pay them in full at the moment. I submitted an exemption form through the court! If they oppose and my wages start being garnished what will happen with my other bills? I feel like I am sinking
Michael Bovee says
If you have a good shot at meeting the exemptions from garnishment it is a good time to settle for less than what is owed. Can you come up with half the balance? How quickly?
I am being sued by Midland. After I learned Midland had filed a lawsuit against me in April 2015, I contacted Midland by phone in May 2015, foolishly acknowledged the debt — I didn't know my rights at the time — and attempted to settle. After I'd gotten off the phone, I began making monthly payments of $50 for ten months without a written agreement (I didn't know I needed one at the time.) Midland, contrary to its Consumer Bill of Rights, went ahead and sued me, having me served in April 2016, after I'd requested a financial hardship application. Three weeks ago, I faxed Midland my financial hardship application, yet I have not heard back from the JDB. Now in continuance, my court date has been pushed back to early August. (The whole reason my case was granted a continuance was so Midland could finish assessing my financial hardship application. However, Midland has yet to respond.) If Midland does not respond 30 days after I sent my financial hardship statement, can I claim in court that Midland is clearly not interested in the case anymore, that Midland has not acted honorably, that I have acted honorably and that the court should dismiss the case with prejudice? I thought JDBs had to respond within 30 days of a communication or it is assumed it no longer has interest in the case or that the case can be dismissed on the grounds that Midland has not acted honorably. Is this true? Also, after my first phone conversation with Midland, shouldn't Midland have advised me of my rights to dispute the debt? It never did this, although it might have done so in its first letter to me that I think I may have ignored in late 2014. (I can't remember.) Is this perhaps grounds to sue the JDB under the FDCPA?
Michael Bovee says
The 30 days to respond is something you may be confusing with the 30 days you have to request debt validation from a debt collector. Even then, the collector can take longer than 30 days to respond.
You have a much more formal situation going with the court. And your asking the court to dismiss for the lack of response in 30 days would, I expect, lead nowhere. In other words, not true.
The first letter generally contains the right to dispute. It sounds like you may have missed that opportunity. I don't think you have a shot at winning an FDCPA claim for the dispute notice that you admit you could have missed.
Let me know how the hardship claim goes. I see them drop cases when it is clear there is a no asset and fixed income situation.
In 2010, Midland sued me for oer $5,000.00. They hit me at a time when we were struggling financially due to my mom's medical costs and death costs. We were struggling to make our mortgage payment and almost lost our home. I was very depressed when they served the papers. I didn't understand that I needed to respond within 30 days, and I just showed up on the court date…unaware that they had already won a judgement against me. When I went to the court, I was told Midland had already won and would be putting a lien on our home. I was devastated and had no idea what to do. So….I waited.
Now, it's 2016 and I haven't heard anything from them until a few months ago. They started calling my home phone, which is unplugged. There's no record of a lien on our home. No judgement on my credit report, but I can see the court records and there is a judgement against me. I don't work, and my husband just came off of 2 lay-offs in 15 months. Now that my husband is working again, we are struggling to make very large monthly mortgage payments on a repayment plan. Anyway….we are strapped. In the red every month. Now that Midland is calling me after all these years, I don't know what I should do. I know that they can freeze our bank account. I was told by an attorney to take my name off the account, but California is a community property state. I don't work, but I think they can garnish my husband's wages even though he was not in the lawsuit…again, because of community property.
Ultimately, my question is, should I reach out to them? I haven't answered their calls. I don't understand why the judgement doesn't show up on my credit after all these years. Did they wait 5 years so the interest would double? What do you think is going on? Any advice would be truly appreciated. They are making my life a bigger nightmare than it already was.
Michael Bovee says
Check out this video about how to navigate judgment collection until you can resolve the issue: Can you hide from wage garnishments and bank levies?
If it were me, I would take my name off the account. Collectors locate the account from your name and social. Taking that off until I figured this out would help me prevent a whole batch of additional stresses.
It is not all that odd to have a judgment entered, but then have a collector go years without trying to get payment. I probably talk to someone about that situation once or more times a day (I talk to several a day about someone trying to collect a judgment). It is a bit odd that the credit reporting data miners did not pick up on it with the court. But any home loan scenario you are involved with in the future will find it.
Who is it that is trying to collect on the judgment? Is it an attorney collection firm contacting you, or Midland Funding directly. You have more flexibility when working with Midland, rather than an attorney, in my experience.
Midland Funding is collecting directly.
I noticed on the court documents that in 2014 they filed a substitution of attorney, releasing their prior attorney and replacing with "Attorney Midland Funding LLC."
When they call, they never leave a message. I only know that they're calling because it shows up on my AT&T account. I googled the number and found out it was Midland.
We have the paperwork to take my name off the account. I'll get that notarized and sent out right away.
Do you have any advice or information on how to deal with wage garnishments in California since it's a community property state. I had a meeting with an attorney but he was unclear whether or not Midland could garnish my husband's wages even though he's not on the lawsuit. I am reading online, story after story, of spouses wages being garnished in community property states.
One more question and I'm not sure if this is something you have the answer to. Say you have a bank account and Midland has frozen the account. Can you still take a hard copy of a payroll check and cash it at the bank or will they be forced to take the portion out of the cash when they cash the check?
Michael Bovee says
I have some suggestions for you to manage the situation. Call me at 800-939-8357, ext 2 some time this week between 8 am and 6 pm pacific. You can also fill out the Talk to Michael form in the right rail nearer the top of this page.
Thank you so much. I'll do that.
I have a default judgement in Arizona for $800 from midland funding llc, in arizona. I juse received a letter in the mail saying there is a Notice of Substitution of Counsel. This is already the third person that they have moved me to. First it was Robert dunn, then Brandon Holub and now Micael Johnson. I was working on a settlement on some sort. But I was wondering if this is a regular thing and if there is a way to deny this for say. Or even cancel declaration of default
Michael Bovee says
The time to argue the debt was before the judgment was entered. Can you pull together money to offer a lump sum settlement to Machol & Johannes? It would be a good idea to look at doing that before they are actively looking to enforce the judgment through bank levy or wage garnishment (which the Machol firm does do).
I have a judgment from 2010, I don't even know what this is from. How do I find out do I call the court or Midland Funding? If I don't pay it how long before it would come off of my credit report? The judgment was done 12/10 and I live in PA now and that is where they ended up filing the judgment.
Michael Bovee says
The judgment stays on your credit reports for 7 years from the date of entry in the court. If you do not pay it, and it drops off your credit, you can still end up with a bank account levy and/or property lien. The judgment will still show in the public record with the courts after it falls from your credit. This will turn up if you try to buy a home, or when someone wants to run a more detailed report.
It is better to settle judgment debts when you are able to raise the money.
How much is the Midland judgment?
Who is the collection law firm handling the case for Midland in Pennsylvania?
Hi I just found out I had a default judgement passed from midland funding in March 2015. I haven't lived in the state they sued me in for 6 years and they probably sent it to an old address. Is that legal? Is there anything I can do to fight the judgment? I think they sued me for $900. I can pay that but I'm afraid that they have been charging me interest this whole time. I haven't contacted them yet.
Michael Bovee says
Give me a call to go over the particulars Ashley. You have a good shot at unwinding the mess, but I want to pick up on a few details to be confident in the feedback I give you.
You can reach me at 800-939-8357, option 2.
How can I get midland funding to negotiate with me? Hey took me to cost back in 2011 and now I'm trying to buy a house and need to take care of this. It's 1368 and I tried to call today and talk them down and gave them a lump sum of 700 and they said they couldn't do that but they could take 68 off and make it an even 1300 that is a spit in my face. We are buying a house and want to get this taken care of but we can't afford 1300 and the down payment on our house. What can I say to them to take the 700? I have to call tomorrow to talk with some higher up.
Michael Bovee says
Debt collectors are not always open to negotiate a settlement when there is a judgment, especially when the balance is relatively small. They are even less willing to offer a favorable settlement when they know you are looking to push a home loan through.
I cannot suggest much to get you over the goal line given the circumstances.
They don't know anything about my home loan I would never tell them about that but I guess there was no information you can help me with thanks
Michael Bovee says
Debt collectors have real time access to your credit reports. They do not necessarily need you to tell them you applied for a home loan. It will show up as a specific type of hard pull that tips them off.
Bruce French says
I just learned through a friend that works at the local courthouse that my name is on the docket today for a court hearing … Midland Funding is plaintiff. I went to MD Judiciary Court website and it looks like I am being sued for $1500 by them. It says that process was served in early March but I have never received a thing from anyone related to this. I do believe the debt this may refer to is outside the MD SOL though. Should I contact them, go to hearing today or … ?
Michael Bovee says
It is already 2 pm your time as I am replying to you. It is always a good idea to appear for any court hearing. It would have been better to be more prepared and participated in the process up to this point, but you can likely get the time you missed if you show the judge you only found out about this today.
Let me know the result of what happened and lets go from there.
I have started receiving mail from attorneys saying that midland has filed a lawsuit against me. I don't know if I should be contacting these attorneys back to save my butt or wait until the papers have been served? I have never received any letter, phone call, or any other kind of correspondence from midland until now saying they have filed this lawsuit. and even then the correspondence didn't come from them directly.
Should I be contacting them to settle this and get it out of the court system or is it now too late to do that? An attorney wants $600 to take care of this in court for me. The total I allegedly owe is $1,048 and Midland would accept that as payment in full. But I would contact them and pay a lump sum and get it taken care of for less than that. Is contacting Midland now to make a payment a mistake? I wish they would have contacted me sooner so I could have taken care of this outside of the court system.
Also if it matters I am in the state of Ohio
Michael Bovee says
You can get the account settled with Midland and get the case dropped. The amount you would pay an attorney to help you fight this is about what you could settle for.
Be sure to get any agreement you make to settle this in writing.
Laurel Hendricks says
I would love to get some advice and maybe talk with you briefly. I was notified that Midland was going after Capital One credit card debt for approximately $11K. I am a Hurricane Ike survivor and lost not only my business records, but my financial records in 2008. Thus I have no records of having this credit card. I responded to the law firm that picked up the debt in SD where I had moved. My first question is regarding the Statute of Limitations. If the debt was incurred in 2008, TX has a 4-year SoL. So I am wondering if that would make the original claim void.
I sent a request letter to the law firm (several actually) requesting; (1) Proof that I actually had this credit card and was responsible. I requested statements of my bills and signed copies of receipts showing my signature; (2) My contract with Capital One as they stated they were representing Capital One. Most credit card companies force you into binding arbitration first before filing suit; a contract between Midland and Capital One proving that they represented Capital One. I understand that Capital One was most likely reimbursed either by the bank bailout in 2008 and/or by their insurance policy against bad debts. I realized that this was a third-party collection agency (I was actually contacted by at least another collection agency claiming that they represented Capital One. I also know that these collection agencies buy the debt for pennies on the dollar; so my question is there a way to find out how much they actually bought the debt for and could I use this for settlement purposes, if I don't have a claim about lack of evidence.
A judgment was issued in SD in April of this year. At that time, I was residing in MN and had no notice of the hearing and thus did not show. Now, I've received a notice to file a foreign judgment in MN. The hearing will be on October 21, 2015. I have contacted a collections defense attorney and was wondering if you had any advice. Try to settle? Do they have a legal claim since they did not provide the information I request or am I just screwed?
My only source of income is disability SSI and half of that goes to pay the rent. By the time I pay all my bills I am lucky to have any money left over. My biggest fear is that they could come in and seize all my assets including my vehicle. Mind you, I live 15 miles away from the nearest town and my Trailblazer is my only means of transportation. I've been reviewing a book on Legal Strategies for Debt Issues so I am educating myself on my options. I could file for bankruptcy but I honestly don't want to do this now and don't have the funds. Your advice would be greatly appreciated. My phone number is [edit]. Thanks for whatever advice and assistance you can provide.
Michael Bovee says
Your SSI is protected, but I recommend keeping it in an account that has no other funds deposited with it (unless also from an exempt source).
Minnesota protects the value in your vehicle by up to $4,600 from judgment creditors. Do you think yours is worth more than that?
When was it that you wrote a letter demanding all that stuff from the debt collector? That is a kitchen sink letter. Most of anything you requested in it debt collectors are not obligated to respond with. About the only place you have a legitimate way to ask for all of that is if you are sued, and formally through the court process.
I have a problem with your being sued in the wrong jurisdiction to begin with. That is the judgment I would fight. Who is the debt defense attorney in Minnesota you are working with?
The attorney I contacted is "too busy" to help me. He basically told me that he had a hard problem accepting the fact that I wasn't liable for debt for starters. My first demand letter asking for validation that I was liable for the debt was in 12/13, I believe. I finally found my file with everything I have for this case. I sent repeated letters throughout 2014, requesting the same information. Nothing from the third-party collection agency was ever sent to me registered mail, which I find strange. I was served with a summons by the sherriff in SD sometime in 2014. I was told to work with the collection agency. I did not receive proof of the Motion for Summary Judgment. The judgment was issued on 4/17/2015. I do not have a copy of this judgment. Now the first I have heard is when I received a notice of Filing for Foreign Judgment and Entry and Docketing of Foreign Judgment which is scheduled for 10/21/15 but no time to show up is provided. The court told me I needed to work with this MN third party collection agency if I have proof to submit that this should not be filed. My third degree is in law, but I have never sat for the bar. I will be representing myself at this hearing. The attorney I talked to mentioned something about a Motion to Vacate, but not sure what steps need to be taken. He also told me since my only source of income is disability that they probably won't be able to garnish that. He also said they would not go after my vehicle (2006 Trailblazer with a $3000 lien. he also said that I could continue to negotiate with the creditors after the judgment. Sorry, but I feel just like my illegal foreclosure of my beach house down in TX, I'm being screwed by the so-called judicial system. Any advice would be greatly appreciated.
I also have a question regarding Statute of Limitations. This alleged debt was incurred while I lived in TX, which as a SoL of 4 years for this type of debt. Is there anyway I can get information about when Marine Midland bought this debt and how much they bought it for? What information should I request from the collection agency before Wednesday's hearing? My phone is [edit] if you would like to contact me. I truly appreciate your help in this matter.
Michael Bovee says
The correct SOL to use is not something I can comment on with the little information I have. You are welcome to call me through the hot line at 800-939-8357, option 2 rings to me. I am unavailable tonight, but will be in Saturday catching up on some things.
Michael Bovee says
I don't know about that attorney then. Focusing on the debt obligation is that this issue to look at first if you ask me. The issue is that you were sued in the wrong state. It is a jurisdiction question, not a liability question.
With your back ground you can research the motion to vacate.
If you are limited to disability, you could probably outline your financial condition directly to Midland Funding and have a shot at them dropping the whole thing. Review their consumer pledge here, specifically Article 3.
I thought stating I did not open, use or pay on the acct was sufficient. . Don't know how to persue this case as Idenity fraud. A lot of people have lived in my parents home over the years. Don't know where to start. If it was my parents, my Grandparents do not want me to cause more conflict. What should I state to the Court? How should I word it? The attorney representing Midland Funding is Frederick J Hannah and Associates from Atlanta Georgia. What is your opinion on what to do?
Michael Bovee says
I see Midland Funding drop collection cases when there is an identity theft affidavit filed. If you are unwilling to go that route, if it would implicate someone you would prefer to protect, it is understandable.
I would encourage you to connect with an experience debt defense attorney in Georgia in order to develop the best strategy to defend the case to dismissal. If it were me,I would hammer the fact that the account is not mine, and you have no idea whose it is, and for that reason Midland Funding should be required to bring forward any and all evidence proving the debt is yours, which is impossible.
You could file an identity theft report with the police and this would likely be over shortly after that. Let me know if you go that direction, or need help locating the type of experienced attorney you would want to consult with.
A debt buyer Midland Funding bought a group of charged of accts from Wells Fargo. They are sueing me for an acct listed in my name but this is not my acct. All statements from wells fargo was mailed to a home where my parents lived. I have been estranged from them since I was 17 and have not lived at that address since 2008 the card was taken out in 2009 and defaulted on in 2011. I live with my Grandparents and all my school records,etc. show their address. I have answered all there request denying i opened, used or paid on this acct. I have asked for the signed agreement form Wells Fargo and sales slips to prove I did not open this acct. They have admitted in their response to my request that they do not have these and can not acquire them. They asked for a Summary Judgement which I opposed and their judgement was denied by the court. Not they have come back and notified me they want to use the business records meaning Statements from Well Fargo, and Affidavit form their employee and a bill of sale forme Wells fargo as Evidence in Court. MY reply I think Will be that all this is already in evidence when they requested a Summary Judgement. And since they have no documents showing my signature I deny this is my acct and ask for a dismissal with prejudice Help Thank you
Michael Bovee says
It sounds as though your parents may have opened the account in your name without your knowledge?
Who is the collection law firm handling the case for Midland Funding? What state are you in?
The whole signed credit card agreement opening the account to prove their case is often a dead end. I am not sure why you are focusing on that rather than the fact you did not open the account and you are potentially a victim of identity theft.
Sued by midland for about $1400..I have finally been able to save a little..I owe the debt…so I can pay about $1000 now…should I just call Midland directly?
Michael Bovee says
I would start by calling Midland Funding directly. If the collection attorney they had sue you is under contract with them, they may forward you to that office to get your negotiations and payments done.
I have a judgment from Midland Funding that I am prepared to pay in full to satisfy it. I am purchasing a home and I need it satisfied prior to closing. To ensure that they file the debt as satisfied w/ the courts what should I ask for when I call and offer to pay?
Michael Bovee says
How much time do you have to work with? Is the sale pending the resolution of the Midland Funding judgment?
You can get the pay off or settlement agreement documented first, then funded, and show the lender the proof of payment and payoff agreement. If you have more time than that, it could be enough for an attorney working with Midland to file notice with the court that the judgment is satisfied.
You should not need to ensure that Midland updates the court about the satisfied judgment. That type of thing is often part of normal work flow. If they do not do it, you can move the court yourself.
I have almost 2 months. We are hoping to close mid August. This process has just begun. So, that should allow them enough time to file the motion of satisfaction w/ the courts.
When I call I will ask for them to email or fax me a pay off agreement.
Michael Bovee says
That's good. Snail mail is normal for that letter to be sent to you, but fax is possible.
If it were me I would attempt to negotiate a lower balance payoff in order to save some money. You are not really going to get any extra bonus from anyone (credit or loan wise) from paying off a collection judgment in full.
How much is the Midland judgment for and does that factor in legal post judgment interest?
It's for 1700 but that does not factor in interest. I am on the phone with them now and they are saying they don't have the case file and it could take 45 days to get the file and process the interest charges to provide me with a pay off amount. I can't wait that long!

Have you been sued for a debt in Florida? You are not alone.
Contact us to find out how we can help you.
Midland Funding, LLC Lawsuit in Florida
Midland Funding LLC is known as one of the largest collectors of credit card debt in the United States.В They routinely file collection lawsuits in Florida.В They have a reputation for buying enormous amounts of junk debt which includes cell phone bills, medical bills and credit card bills. If you are in default on any of these bills, you may find yourself being served with a lawsuit.
Why You Should Answer a Lawsuit Immediately
When you are served a summons by Midland Funding, the worst thing you can do is ignore the lawsuit. Midland Funding WANTS you to ignore the lawsuit, because it allows them to go back to the court, and when you don't show up they can ask for a default judgment against you. This means you lose without a fight.
A default judgment allows them to proceed to seize funds from your bank account and garnish your wages, amongst other things. Since they buy your debt for pennies of what it's really worth, any money they get, before you get the default judgment overturned, usually means a hefty profit for them.
Defenses to Midland Funding Lawsuits in Florida
If you have been served in Florida with a summons from Midland Funding, you should contact a debt defense law firm.В Midland funding like many other debt buyers may be engaged in the following activities:
Filing lawsuits that are fraudulent and inaccurate.
Filing lawsuits against people who are not the owners of the debt.
Filing lawsuits that are past the statute of limitations for Florida.
Not having proper documentation for the debt they say you owe.
All of the above, if true, need to be proved to the court.В Many times the debt is yours however it still may be possible to work out a settlement for a significant discount.В
Contact Weston Legal today if you have received a summons from Midland Funding, LLC in Florida.
Midland Funding LLC – Get The Facts
Midland Funding LLC is a collection agency. They've purchased your debt account from the original lender or creditor, and are now pursuing repayment.
There are some important facts you need to be aware of, before making any payments. The plain truth is when dealing with debt collectors, you're navigating shark-filled waters.
The first key is that Midland Funding has purchased your debt, for a mere fraction of the balance they're contacting you for repayment. This means should you choose to settle your debt with them, you'll be able to for much less than the total amount due.
Midland Funding has created a complex web of companies, starting with their affiliate Midland Credit Management (MCM) who is the actual company that will be contacting you for repayment. Encore Capital Group is the parent company of Midland and they're also affiliated with Propel Financial Services. This is relevant in case your credit report has multiple bad credit items from these companies.
Midland Funding has a reputation for suing consumers to collect payment on these debts. They've filed tens of thousands of lawsuits against consumers, in civil courts.
If you've been notified of a pending lawsuit, it's imperative that you show up on your court date, to defend yourself. If not, they'll be awarded a default judgement against you.
If you get slapped with a judgement on credit report, and this will annihilate your credit score. Unfortunately, many of these civil lawsuits are filed and won, without proper evidence. In fact, one Midland Funding employee testified in 2009 that he signed 200 to 400 affidavits per day, and this is the basis for which these lawsuits are filed.
Naturally, this is going to depend on how you've discovered this aggressive debt collector. If you're being contacted by Midland Credit Management the very first step is to request debt validation. This will require them to provide you evidence that they're the legal owner of your account, and can collect payment for it.
If they don't validate your debt, then you're no longer legally responsible, and the negative information on your credit report must be removed. If however your debt is validated, the next step is to check the statute of limitations.
In other words, how old is the debt? You see, contrary to popular belief you're not legally responsible for repayment of many consumer debts forever.
Instead, you're only legally responsible for a specific number of years, often about seven years from the first date of delinquency with the original lender. The exact amount of time will vary from state to state, therefore it's very wise to research your state of residence, and their specific statute of limitations, before you negotiate a settlement.
Assuming this is a legit debt, and within the statute of limitations, then you'll want to negotiate a settlement for less. Look, often the amount you owe has been inflated through high-interest rates and fees. Midland Funding will be thrilled to accept a payment for less, because they've purchased your debt, for often just pennies on the dollar.
Listen, you must get in writing that in exchange for your payment, they'll stop reporting negative information about you, to the credit bureaus or remove collections from credit report files. If you neglect to get this agreement then after you've made your payment, you'll continue to have bad credit. The plain truth is a paid collection on your credit report is a damaging item, and will not improve your credit score.
If you're being sued by Midland Funding, as we mentioned you must show up for your court date to avoid a default judgement. This is true regardless of the accuracy of the debt, and your ability to repay.
If you don't show up the judge has no choice but to find in favor of the plaintiff. This can potentially lead to having your wages garnished, and it'll always result in a bad credit score.
If you've discovered Midland Funding on your credit report, you'll want to start by filling a credit report dispute directly with the credit bureaus (Equifax, Experian, and TransUnion). This is one of the most effective ways to remove bad credit.
Once the credit bureaus find your dispute valid, they'll conduct an investigation in which they'll contact Midland Funding and ask for verification of your account, along with the amount, the dates, and any other pertinent information. If your account isn't verified then it must be removed from your credit report.
The bottom line is you have some clear-cut rights, and Congress has passed laws to protect you. Both the Fair Debt Collection Practices Act (FDCPA) and the Fair Credit Reporting Act (FCRA). These laws are in place to protect you and your credit, from aggressive debt collectors, and lenders.
You can move forward with all these steps yourself, however, it may be in your best interest to get legal help, especially if you're facing a lawsuit. While the Midland Funding website wishes to give the impression that they're your friend and willing to work with you, their top priority is to get your money, and as efficiently as possible.
Please, avoid being one more of their many victims and take action to protect your rights, your credit, and your wallet. These laws and government regulations are in place for your protection.
In summation, your credit score is exactly like your Grade Point Average (GPA) in school days past. It doesn't matter if you're acing all your classes, if you're failing underwater basket weaving, because that one negative mark is going to ruin your overall GPA.
This principle also applies to your credit score. FICO openly acknowledges this. And this is why it's so imperative to clean up credit report dings, blemishes, and remove any negative items.
We encourage our members to consider professional, legal, and the best credit repair companies to help with this. Because in 2016 alone, over 9 million negative items were removed from consumer's credit reports.
One of the top firms is The Credit Pros. They've helped client's successfully remove collections, late payments, charge offs, judgements, liens, and many more negative credit report items.
Get a free credit consultation with a certified FICO professional by calling toll-free 1-877-418-7596. And for more tips, techniques, and strategies about how to improve credit score with Dan Willis, sign up for our free newsletter and join our congregation.
Get a FREE Credit Consultation